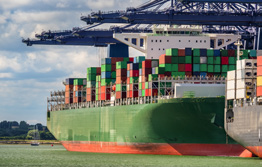 ACCELERATOR-BASED DIAGNOSTIC TECHNIQUES ARE BECOMING
INCREASINGLY USEFUL IN THE EVER-MORE DEMANDING CHALLENGE OF
SECURING THE SAFETY OF EUROPEAN CITIZENS. ACCELERATORS ARE
DEPLOYED AT NATIONAL BORDERS AND AIRPORTS TO PROVIDE SOURCES
OF X-RAYS OR NEUTRONS TO CLEAR GOODS AND PASSENGERS AS FREE
FROM ILLEGAL CONTRABAND, WEAPONS OR THREAT MATERIALS (SUCH AS
EXPLOSIVELY-DRIVEN TERRORIST DEVICES). ACCELERATORS ARE ALSO USED
AS PART OF RADIOGRAPHY TOOLS TO HELP ENABLE EXPLOSIVE ORDINANCE
DISPOSAL TEAMS TO DIAGNOSE SUSPECTED THREATS SAFELY, IF THEY ARE
INTERCEPTED AS WELL AS BY NATIONAL LABORATORIES TO AID IN THE
UNDERSTANDING AND STEWARDSHIP OF NUCLEAR DETERRENTS. THEY ARE
ALSO BEING EXPLORED FOR USE IN SAFEGUARDING CIVILIAN OR MILITARY
NUCLEAR MATERIALS AND PROVIDING TECHNICAL ASSURANCE IN SUPPORT
OF INTERNATIONAL TREATIES IN THESE AREAS. FURTHER OPPORTUNITIES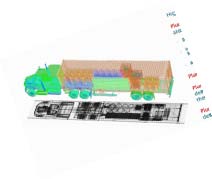 EXIST TO PROVIDE EVEN MORE SOPHISTICATED AND VERSATILE
DETECTION AND IDENTIFICATION SYSTEMS BASED ON NEW ACCELERATOR
TECHNOLOGIES, WHICH CAN IMPROVE ALL OF THESE SECURITY MISSIONS
AND PROVIDE ENHANCED AND COST-EFFECTIVE DEFENCE AND SECURITY
FOR ALL.